Press
Here you'll find links to stories about Amplify Publishing and our authors, as well as some coverage of similar titles from our parent publisher, Mascot Books. If you're a member of the media looking for more information about us, our titles, or our authors, please visit our contact page.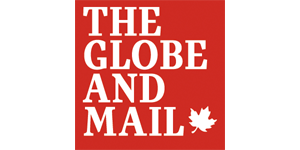 Player Safety Is Now A Top Priority In Canadian Amateur Football
A.I. Still Needs H.I. (Human Intelligence), for Now
'Brainwashed: The Bad Science Behind CTE and the Plot to Destroy Football' by Merril Hoge
Is 'bad science' trying to kill football?
Ex-Bear Merril Hoge saw concussions end his NFL career. He now says people are overreacting to the danger of head trauma in football
Ex-NFL star Merril Hoge disputes any connection between football and the brain disease CTE in his new book 'Brainwashed' 24 years after his own career was ended by concussions
97.3 ESPN with Rich Quinones
Project X with Steiner Sports CEO Brandon Steiner
Unplugged with Steiner Sports CEO Brandon Steiner Episode #148: Merril Hoge
Merril Hoge, Co-Author of New Book Are Way Off Target In Discussing Football, CTE
Merril Hoge Pumps Breaks On CTE Hysteria
Donna Orender, Author & Former WNBA President – WOWsdom!
Vince Papale Gives the Real Story Behind Invinsible
George Kroustalis – Why You're Budgeting Wrong
Meet Chris Ullman, D.C.'s Universally Admired Whistler
Alden Interviews Naren Aryal and Tim Vandehey
This Herndon Publisher's Business Plan Doesn't Go By the Book